Activities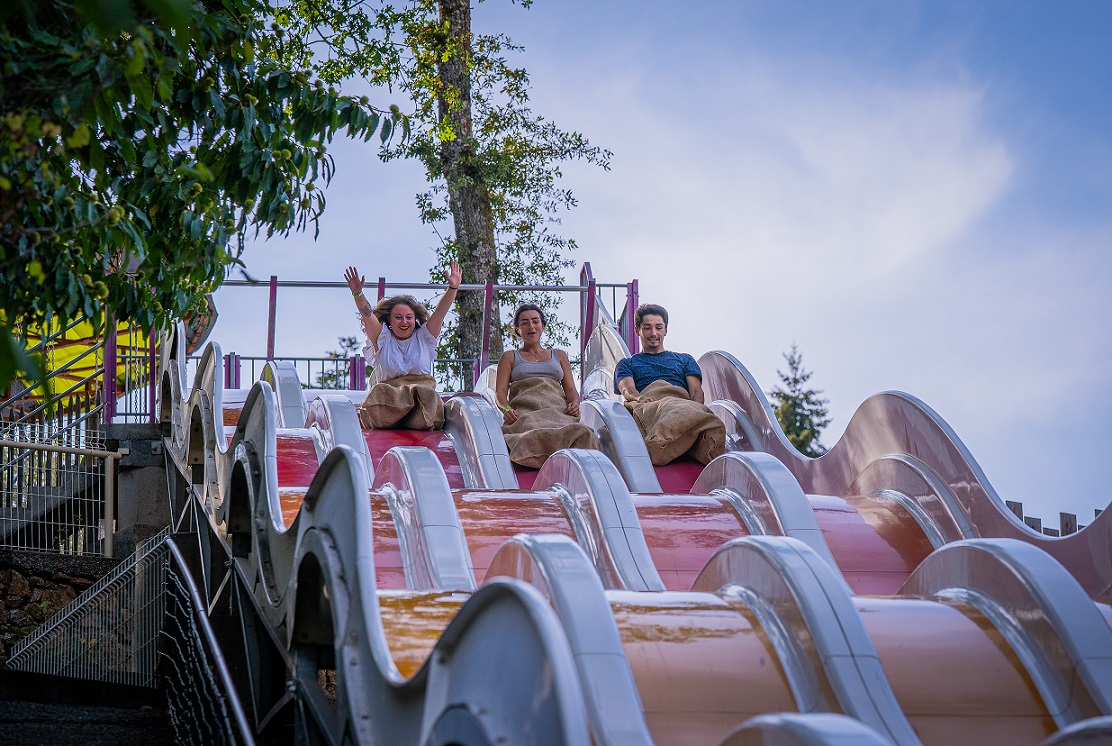 giant slide
- On the ground -
A spectacular descent! Get into your potato sack and hurtle down this giant slide at record speed. To make sure you win be careful to choose the right lane from the four available to you!
ACCESS:
In the event of wet weather and for safety reasons, it is prohibited to go down the slide.
Open to underage persons with prior authorisation and accompanying adult
With accompanying adult: From 80cm
Solo: from 120cm
Not recommended for:
Not recommended and even to prohibited to expectant women, people with back problems, people with a plaster cast or splints.
Instructions
Children under 18
must HAVE PRIOR AUTHORISATION
SOLO:
FROM 120CM
With Accompanying adult:

Strongly discouraged
Expectant
women
People
with back problems
People with
a plaster cast or splints
Location