Activities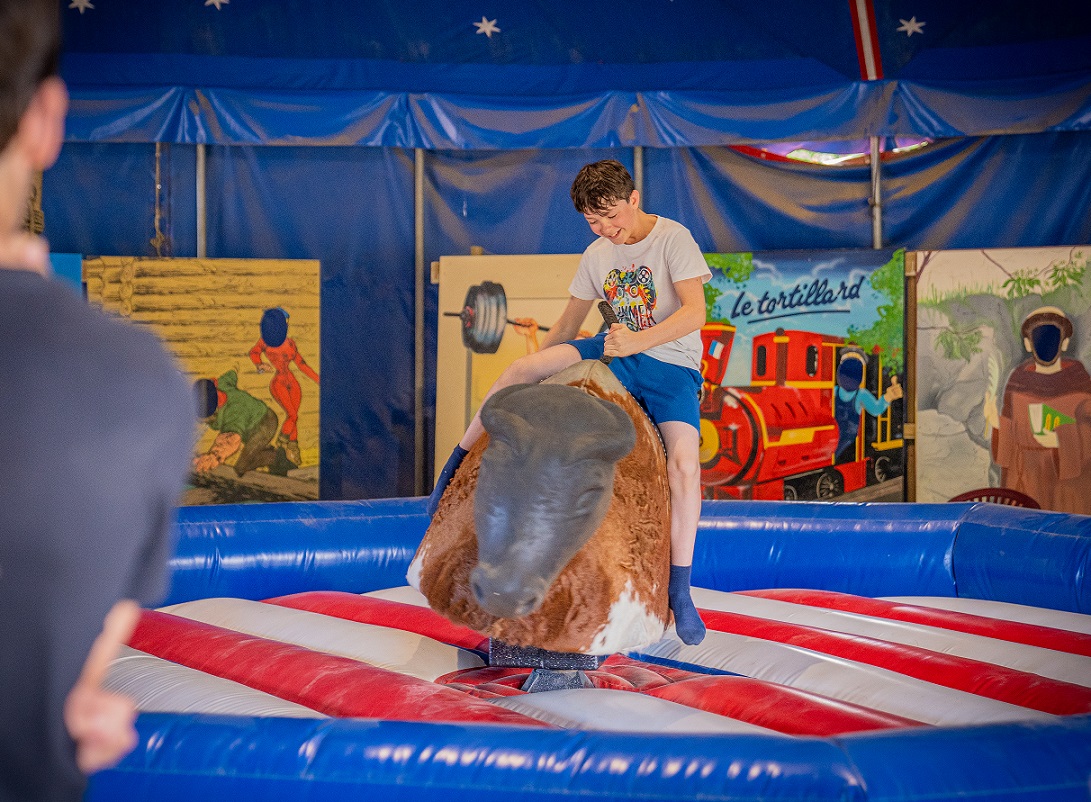 rodeo
- On the ground -
You'll need to hang on because the mechanical rodeo is back! Try and tame this fearsome mechanical bull by staying on as long as you can! Reveal the cowboy in you! Yiiha!
ACCESS:
Max weight 95KG
From 1M
Children under 18 must have prior authorisation
Not recommended for:
Not recommended and even to prohibited to expectant women, people with back problems, people with a plaster cast or splints.
Instructions
Children under 18
must HAVE PRIOR AUTHORISATION
Max weight
95 kg
From 1m
Strongly discouraged
Expectant
women
People
with back problems
People with
a plaster cast or splints
Location