Activities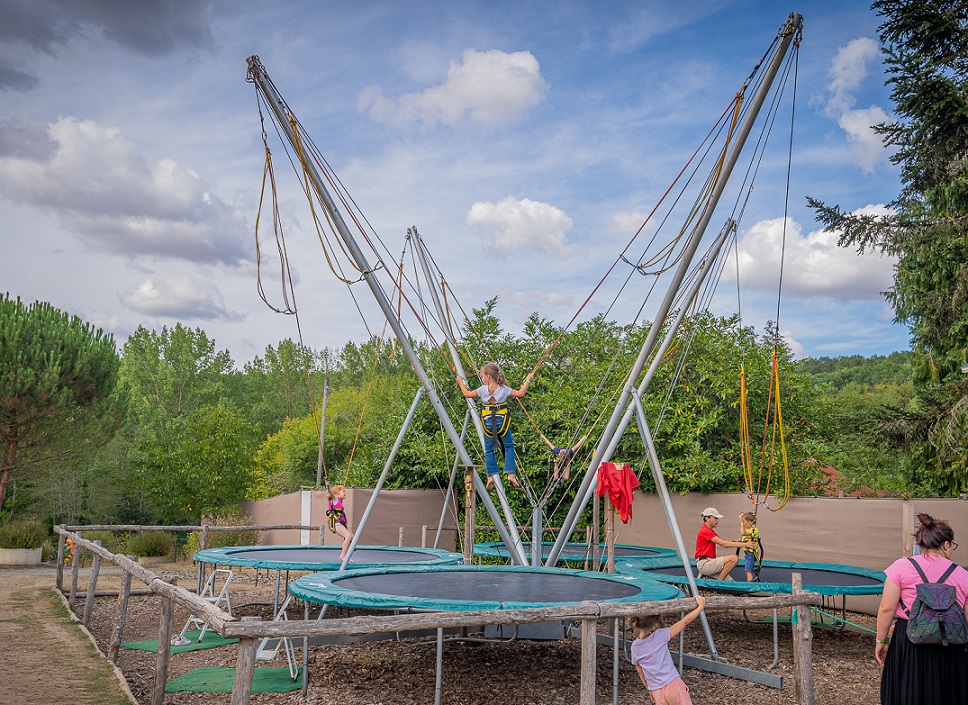 trampo-elastic
- In the air -
Who hasn't dreamed of flying one day? Being as light as a feather, it's the perfect opportunity to try out various figures worthy of the greatest stuntman!
ACCESS:
Children under 18 must have prior authorisation
From 80cm
Max Weight: 95 KG
Not recommended for:
Not recommended for people with back problems, people with a plaster cast or splints and prohibited for expectant women.
Instructions
Children under 18
must HAVE PRIOR AUTHORISATION
From 80 cm
Max weight
95 kg
Strongly discouraged
Expectant
women
People
with back problems
People with
a plaster cast or splints
Location