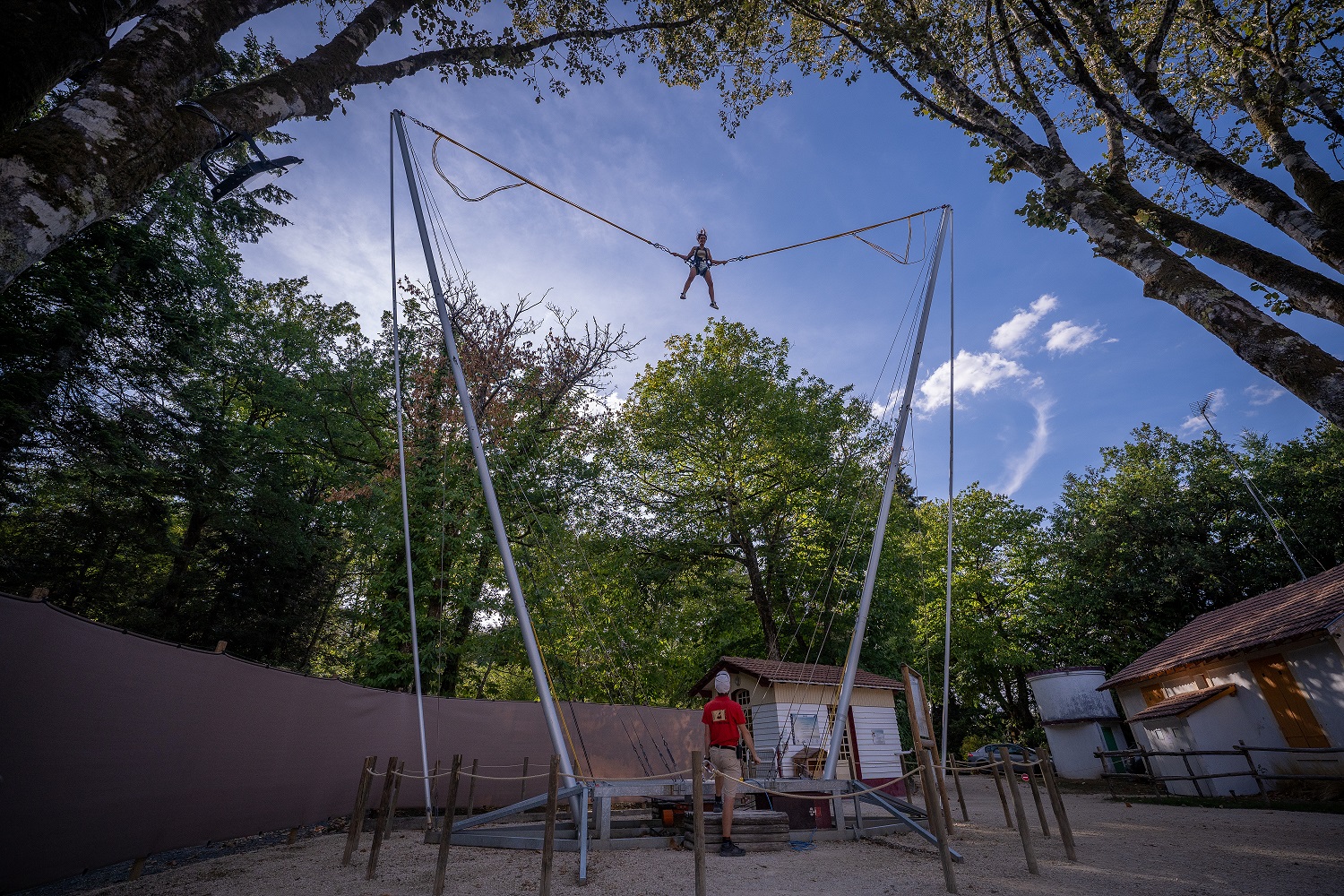 The Extras are activities accessible to all and from outside the Park!

Find there the Big Bungee Jump, the Mini Golf, the Mini Karting or the famous train, called the Tortillard. 🚂🏌️⛳️
It is also possible to come and have lunch at the Panoramic restaurant or refresh yourself at the Café de la Grotte. 🤩😋

↪ These activities and food outlets are open during the Park's opening hours.
↪ It is possible to come without advance reservations.
↪ To find out the prices of the activities, go to the Practical Info.
↪ You can access it from the Park's car park or from the Panoramic restaurant's car park. 😊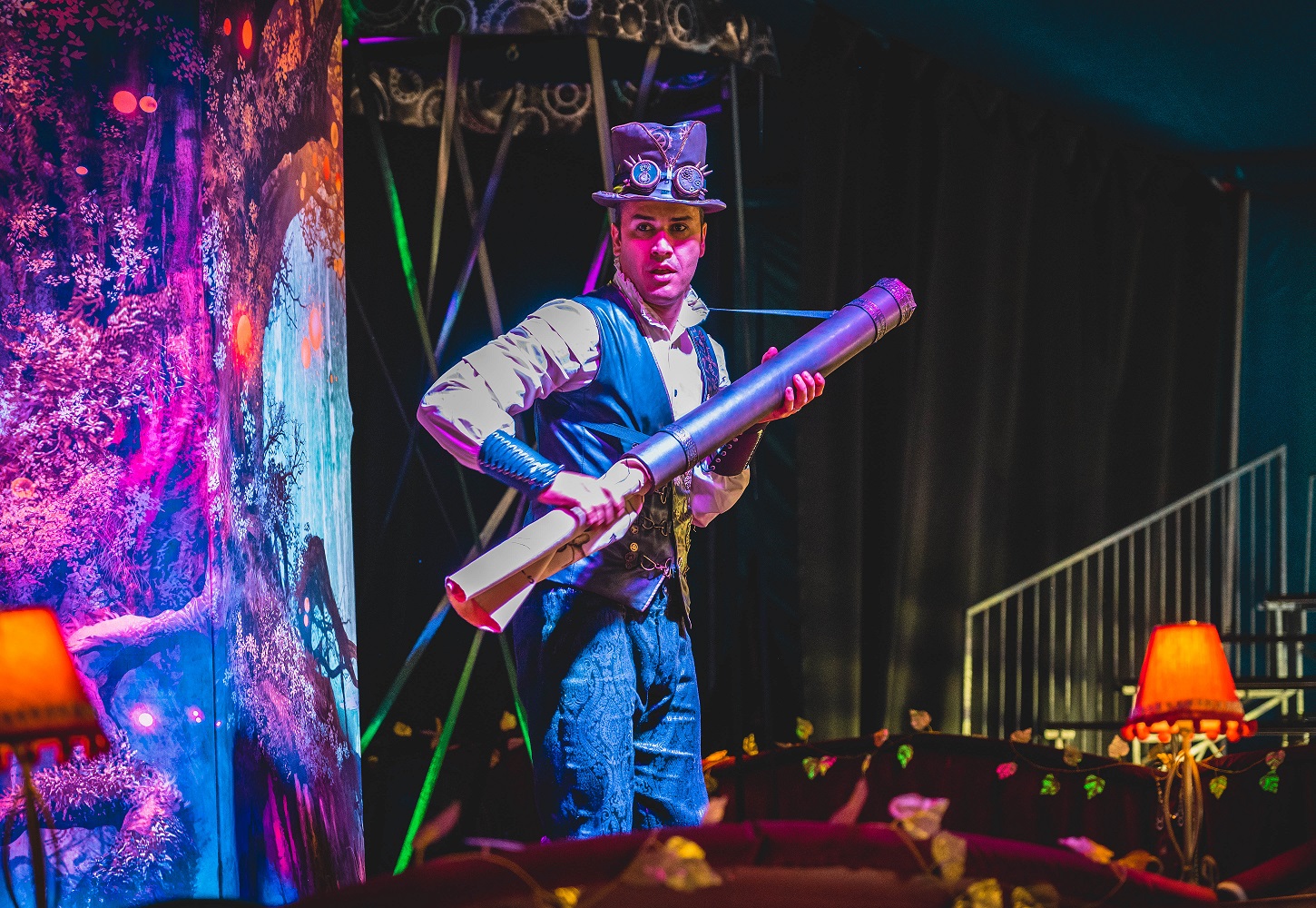 ✨ Mr. Jeffson's quest ✨
Based on the legend of Melusine, follow the fantastic epic of Mr Jeffson in this original creation. Choreographic illusions and acrobatics will captivate and plunge you into a fairytale universe. 🧚
PRACTICAL INFO:
Duration of the show: 30 minutes
Accessibility: suitable for all audiences. Accessible to people with reduced mobility and wheelchair users. Story not translated into English.
Valid in your Adventurer and Explorer Pass.
Show times: performances every day the park is open, morning and afternoon.
Performances at 11:15 am, 4:30 pm and 6:00 pm.
Tip: In order to have the best chance of seeing the show, we recommend that you come in the morning for the first performance.
Summary: Prisoner of an enchantment, Melusine is condemned to transform herself every Saturday into a snake-woman. Desperate, she ends up hiding in the forest so as not to scare the villagers. In order to prove his love for her, her friend Mr. Jeffson challenges himself to find a remedy that will take her out of her spell... Does it exist?
2023, a summer full of fun ! Do not miss...
↠ Mr Jeffson's Quest
Follow the fantastic epic of the fairy Melusine through this brand new show. Choreographic illusions and acrobatics will plunge you into a magical and legendary world. An original creation to discover every day the park is open.
↠ Creative leisure activities
Reveal the artist in you thanks to these playful workshops: juggling, acrobatics, balancing on a wire... Accompanied by professionals, it's the perfect opportunity to learn about performing arts in complete safety!
↠ Make up workshop
Become your favorite hero during your day at the park.
↠ The Drakkar, un new inflatable castel
A new playground is to be discovered in the inflatable plain. Slide, jump and bounce without limit on these moving floors.
↠ Echo's appearances in the Park
Every day, Echo comes to enchant your day. Don't miss the souvenir photo with him!
↠ The Goats'Park
Meet the animals of the park in the goats'park and spend a pleasant moment in their company.
~~~
The whole team of Pierre-Brune is waiting for you for a season full of colors and fun! 😄
The online ticketing is open! Opening calendar available in Practical Info.