Activities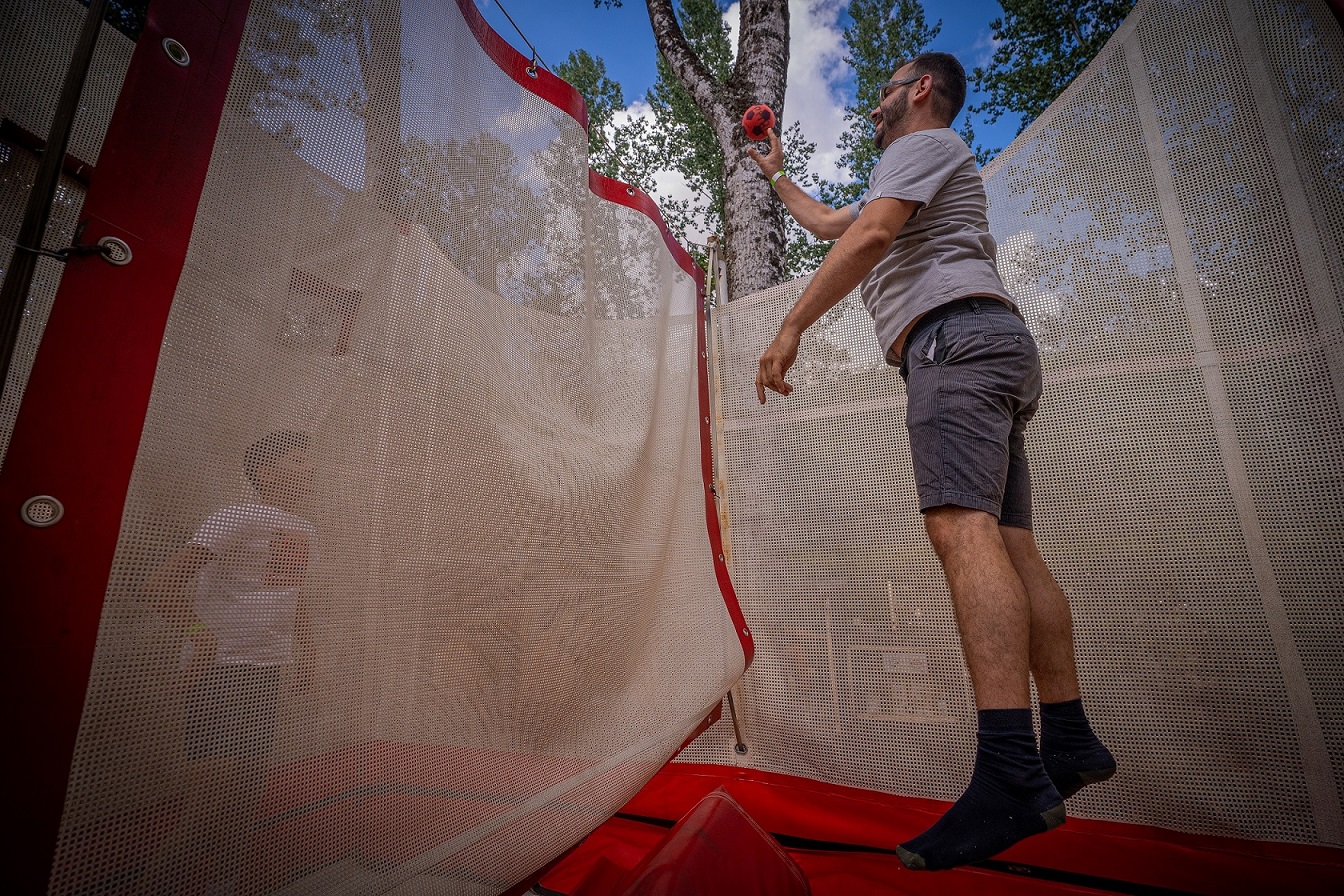 jumping-ball
- On the ground -
Wake up the Michael Jordan in you, choose your opponent and enter the arena. Equipped with a ball, the players play against each other on a trampoline, trying to score as many points as possible against their opponents. Jump, aim and score! Outwit your opponents who are trying to protect their goal! Let the match begin!
ACCESS:
For the comfort and safety of all visitors, this activity is open to children over 10 and under the supervision of a responsible adult.
Children under 18 must be supervised by an adult.
Instructions
Children under 18
must be supervised
by an adult
Location