Activities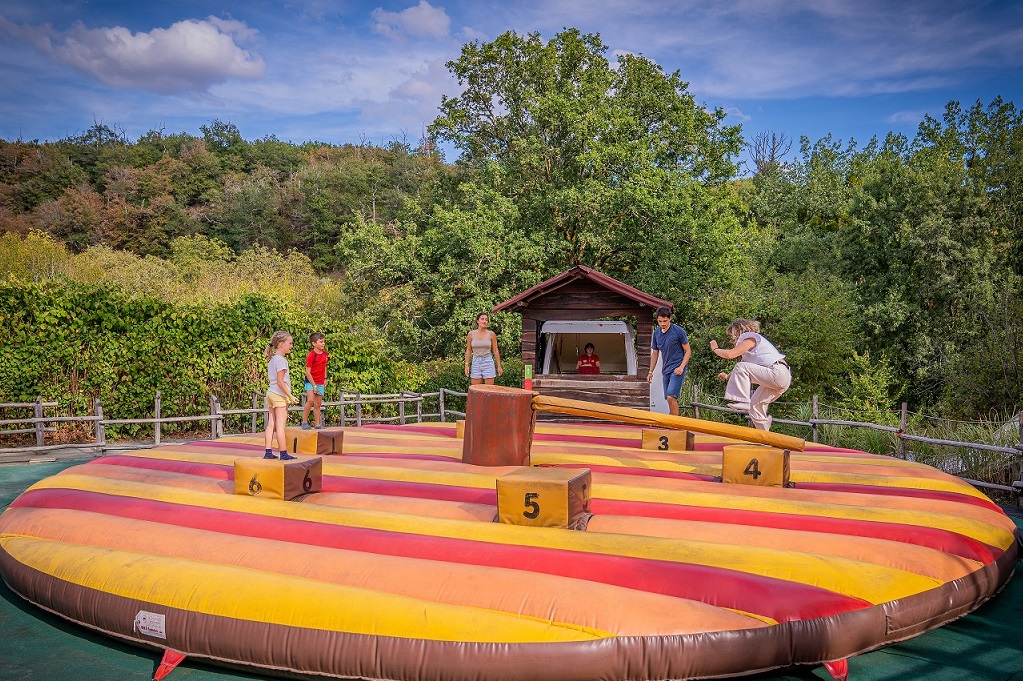 rotor-jump
- On the ground -
Test your agility and endurance by staying as long as possible on a square block which is located on an inflatable structure. And yes, you are in Parc de Pierre Brune and not Koh Lanta (a French reality survival game)! But be wary as an additional challenge has been added to this test: a rotating arm that could jeopardise your balance. Will you be able to avoid it each time it rotates and land safely back on your block?
Agility and endurance will be your motto! So, are you ready to accept the challenge?
ACCESS:
Children under 18 must have prior authorisation
From 1m20
Limited to 6 players
Not recommended for:
Not recommended and even to prohibited to expectant women, people with back problems, people with a plaster cast or splints.
Instructions
Children under 18
must HAVE PRIOR AUTHORISATION
From 1m20
Limited to 6 players
Strongly discouraged
Expectant
women
People
with back problems
People with
a plaster cast or splints
Location